Document management Solutions
Document management Solutions A document management system (DMS) is a computer system (or set of computer programs) used to track and store electronic documents and/or images of paper documents. It is usually also capable of keeping track of the different versions created by different users (history tracking). The term has some overlap with the concepts of content management systems. It is often viewed as a component of enterprise content management (ECM) systems and related to digital asset management, document imaging, workflow systems and records management systems.
Learn More
MOBILE BANKING
Mobile banking (also known as M-Banking, mbanking, SMS Banking) is a term used for performing balance checks, account transactions, payments, credit applications and other banking transactions through a mobile device such as a mobile phone or Personal Digital Assistant (PDA).
Learn More
Business intelligence
Business intelligence Business intelligence (BI) mainly refers to computer-based techniques used in identifying, extracting,[clarification needed] and analyzing business data, such as sales revenue by products and/or departments, or by associated costs and incomes.[1] BI technologies provide historical, current and predictive views of business operations. Common functions of business intelligence technologies are reporting, online analytical processing, analytics, data mining, process mining, complex event processing, business performance management, benchmarking, text mining and predictive analytics.
Learn More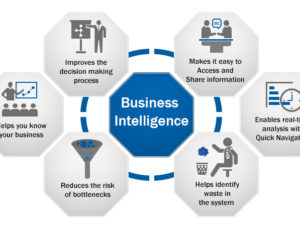 Showing 1-3 of total 3 courses